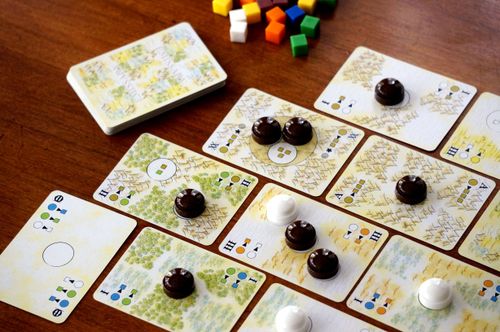 Emissary
is a design I've been iterating on for a number of years now. And while the vagaries of life pulled me away from design work, recently I've had a window of time to resume my eternal tinkering.
For those unfamiliar, Emissary was created for a
PnP design competition
to either create an express version of a bigger game or a micro-game (or both!). At the time, I was experimenting with a number of games using the
Decktet
system, and I came upon the idea to take
Hegemonic
and distill it down to its 4X roots (explore, expand, exploit, exterminate) by using the decktet. The resulting design worked quite well and had a vaguely
Magnate
-like feel to its balance of resource management, hand management, and area control.